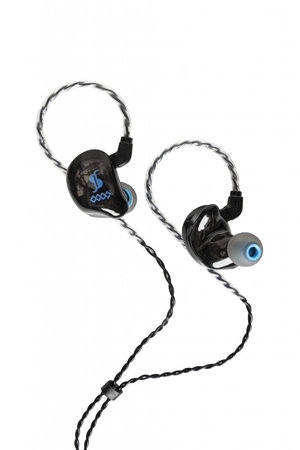 4-Driver In-Ear Monitor Black
SPM-435 BK
High resolution, 4 drivers, sound isolating earphones
- Frequency range: 10 Hz - 40 kHz
- Sensitivity: 108 db/mW
- Impedance: 30 ohms
- Plug: 3.5 mm (1/8") mini jack
- Cable length: 1.2 metre (4')
- Weight: 20 g (0.04 lb)
- Included: EVA foam case, 3 pairs of memory foam buds, 2 pairs of rubber buds
Colour: Black

The SPM-435 is built with 4 drivers working in separate frequency ranges to minimize distorsion. The result is a pure balanced sound which covers the whole spectrum of human hearing. 2 dynamic drivers are used for bass and low-medium frequencies for a rich bass reproduction. The balanced armature drivers provide precise high and smooth hi-mid frequencies.